What part can promotional products play in your employee engagement and retention strategy?
We all know that finding and retaining talented staff isn't an easy task. So when you get them – you definitely want to keep them!
We work alongside big brands to support their employee engagement and retention strategies. We design and deliver creative promotional merchandise solutions that make employees feel valued; that motivate them to engage and care; and ultimately to stay part of the team. 
Here are a few ways that branded products can play a part of an employee retention strategy:
Welcome Kits

Welcome packs are more than just a gift – they can play an integral part in your new hires' first day, planting the seed for employee loyalty by establishing a welcoming corporate culture.
Setting the right tone from day one and letting a new employee know they are valuable and welcome is critical to retention. Having a cool welcome kit can make all the difference…
Not only does a well thought out welcome kit provide some useful essentials and company swag, it's also a great opportunity to communicate your company's core values and policies through branded products that embody the culture of the company.
[In a study of over 1000 workers, 31% reported having quit a job within the first 6 months. According to the research participants, one of the top reasons for leaving was a poor onboarding experience.]
Incentive programmes
Employees who feel rewarded for their hard work are more likely to stay. Incentive programmes are proven to further motivate an already competitive workforce.  Setting up tiered prizes for meeting and exceeding goals recognises accomplishments, and rewards achievements.
We can design, set up and deliver these programs to scale across your organisation.
Branded Apparel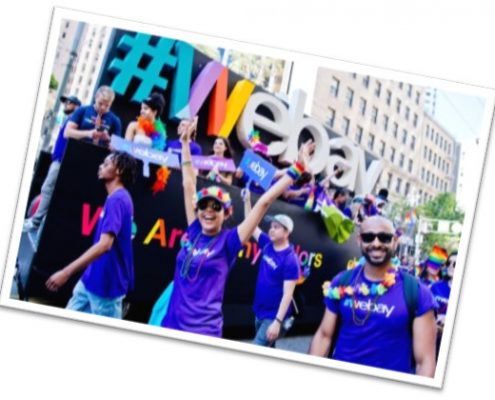 Nothing says "I'm a team player!" like branded apparel!  When employees are happily sporting your brand, it clearly communicates how proud they are to work for you, and helps foster a welcoming culture for new hires.  
Whether its traditional t-shirts, backpack and hoodies, or bespoke high-end, retail-inspired garments – branded apparel should be a staple in your corporate product arsenal.
Our in-house creative & design team will work with you to design bespoke products that truly reflect your brand.
Celebrations & Corporate Gifts
Marking milestones such as birthdays, holidays or work anniversaries with celebratory swag is a really simple and effective way of saying "we care".  Taking this time to acknowledge special occasions and give a gift to your employees helps them feel valued, and in turn, encourages them to stick around.
Our specialist Mace "1 to 1" program has the capacity to deliver individual products to individuals globally – delivering personalised gifts to the people that matter to you.
With a little creativity, you can use branded swag to keep your workforce motivated, engaged and sticking around.
Talk to us about how we can help make product an integral part of your employee retention strategy.